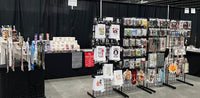 Sublimated Gift Items for All Occasions
We offer a wide variety of gift items for any occasion. Holidays, Graduations, Retirement, Weddings, Showers, Birthday or whatever you might need a special gift for.
We also do custom work. Contact us to learn more.
This section doesn't currently include any content. Add content to this section using the sidebar.